Leading UI/UX Design and Consulting Services UK
In the UK, Redwind is a top supplier of UI & UX design and consulting services. With the help of our qualified team of designers and consultants, we deliver excellent solutions that are customised to meet the unique needs of each client.
Redwind's services range from designing user-friendly websites to creating intuitive mobile applications. Whether you're a start-up or a large enterprise, we have the expertise to help you achieve your goals.
Redwind is the obvious choice for anyone in need of top-notch UI & UX design services due to its focus on innovation, creativity, and customer satisfaction.
Drive More Sales With User-Centered UI And UX Design.
With UI/UX design services, businesses can create a more user-friendly, visually appealing, and engaging website that drives conversions. Our experts understand the psychology behind effective design and use this knowledge to craft interfaces that not only look great, but also facilitate easy navigation and drive users to take the desired action. UI UX design services can help businesses attract more customers, whether it's by enhancing the user experience overall or by developing a stronger call-to-action.
How UI/UX Research Can Help To Improve Your Product

User experience (UX) research aims to understand target customer behaviour and demands through observation, analysis, and interviews in order to use this information when developing a digital product.
Prioritise Development Effort
Development effort prioritisation enables us to make decisions that are in line with corporate objectives while also taking market competitiveness, costs, time restraints, and resource availability into consideration.
Improve Customer Satisfaction
Every business aspires to have satisfied customers, and we have many of them because we go above and beyond to fulfill their needs and expectations.
Regardless of your level of expertise in digital marketing, understanding, tracking, and increasing conversion rates all play a significant role in the success of your website.
The
Process
Behind The Success
Turn your idea from concept to MVP
Sketch out the product to align the user needs
Convert the designs into a live application
Launching the application to the market

Turn your idea from concept to MVP
Sketch out the product to align the user needs
Convert the designs into a live application
Launching the application to the market
Our UI/UX Service Include
UX Strategy
Defining and implementing a plan for improving the overall user experience of a product or service. With the aim of advancing business objectives and enhancing customer satisfaction, it considers user research, design, and technology to produce a seamless and satisfying experience for users.
Usability Testing
The process of evaluating a product or service using actual users is called usability testing. Typically, during a test, participants will try to complete common tasks while observers watch, listen, and take notes.
Competitive Analysis
A competitive analysis will help you better understand how your business operates and may reveal opportunities to outperform your rivals.
User Flows Design
User flows, UX flows, or flowcharts are patterns that display the entire course a user takes while utilising a product. From the first point of access to the final interaction, the user flow depicts the user's journey through the product.
Wireframe Design
Designs are replaced with wireframes, which are also referred to as mockups, wires, or mocks. A wireframe is a schematic, or blueprint, that you can use to help your programmers and designers understand the structure of the software or website you're creating.
UX
Consultation
User experiences, or UXs, refer to how customers interact with products like mobile apps, and Redwind UX consultants work with organisations to improve their UXs.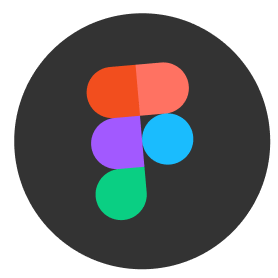 Figma, an online interface design tool, can also be used offline thanks to desktop applications for Windows and macOS. In terms of features and functionality, Figma is a cloud-based design tool comparable to Sketch, but with important differences that make Figma better for team collaboration.
For digital art, graphic design, and raster image editing, programs like Adobe Photoshop are frequently used. It takes the use of layering to give the design and editing process depth and flexibility, as well as to offer strong editing tools that, when used together, can do pretty much anything.
For many apps, wireframes and user interfaces are created using a desktop application called Adobe XD. Through the use of this collaborative platform, BU instructors and students can work together on UI/UX projects to design websites, apps, and much more.
The software program Adobe Illustrator can be used to create artwork on a Windows or Mac computer. It is used to create a variety of printed and digital visuals, including cartoons, graphs, charts, infographics, logos, and illustrations.
The media platform Flickr allows users to upload, organise, and share digital media like pictures and videos. Flickr isn't just for professionals. Even if you only have a passing interest in photography, browse the digital galleries to find creative photos.
Foursquare is a social networking service for popular smartphones, such as the iPhone, BlackBerry, and Android-powered devices. The app aims to make it simpler to find and share information about nearby establishments and tourist attractions.
Frequently Asked
Questions

What is UI UX Design Support & Consultancy?
UI and UX consulting is a comprehensive strategy for improving the user experience that is based on business objectives, the viewpoint of the user, qualitative and quantitative data, and the UX consultant's area of specialty.


How does UI UX help business?
The UI/UX design of your website is an essential element. You might increase traffic to this area of your website, increase overall sales and profitability, and retain more of your current customers. The right UI/UX design can promote brand loyalty and increase consumer happiness.
Why do companies hire UI UX designers?
A UX hire can help foster long-lasting client trust and brand loyalty, avoid design debt, and improve client relationships. They accomplish this by advocating for the user and addressing user-related issues. It's one of the things that makes businesses that are driven by design so successful.